The Thunderbirds, the F-22 demonstration team, and a number of other aircraft came out for Thunder over the Bay 2019, hosted here at TAFB.  We went down on Sunday afternoon, and got to walk around the static displays between aerial showoffery of the first order.  To wit, the F-22:

Note the angle of attack causing condensation above the wing fronts: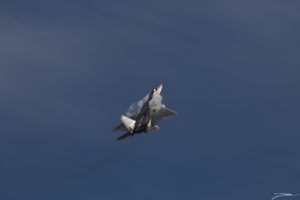 Waiting on the Thunderbirds to kick their show off, we wandered by the Army National Guard display, consisting of a couple HMWWVs, a HEMTT, and some PT equipment.  They didn't bring enough weights:


(I pulled these -392lbs- for a triple, and yes, I'm using the wrong handles… they were upside down when I got there)
The Thunderbirds put on an awesome show.  I highly recommend checking them out any time you get the chance: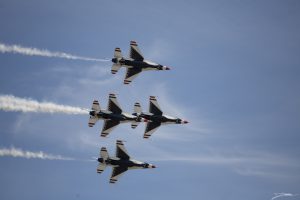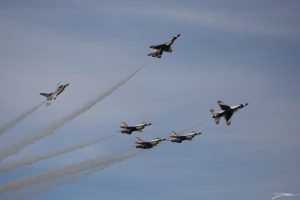 Sometimes, a little Dab'll do ya…

Check out more shots over at the picture pages here.